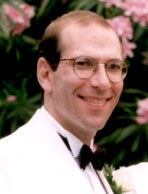 Dr. Shapiro obtained a bachelor's degree in biochemistry from Cornell University. He received his medical degree from the George Washington University School of Medicine and graduated from otolaryngology residency training at Albany Medical Center in Albany, New York. Dr. Shapiro also completed a postgraduate fellowship year in endoscopic sinus surgery as well as facial plastic, paralysis and rejuvenation surgery in Pittsburgh, Pennsylvania.
Dr. Shapiro cares for patients with a broad range of ear, nose, and throat problems, and specializes in sinus and allergy disorders. He is proficient in using the latest modern technological treatments, and has particular expertise in laser procedures for sleep and laryngeal disorders as well as video endoscopic sinus and nasal surgery. He is also an avid scuba diver and commercial pilot and has a special interest in otolaryngic matters associated with these activities. Dr. Shapiro is also an FAA designated aviation medical examiner.
From pediatrics to geriatrics, Dr. Shapiro treats patients of all ages. His professionalism and easy-going, attentive manner allows his patients to feel immediately at ease. These qualities create an ideal environment for superb medical and surgical care.
For more information on Dr. Shapiro, click here.