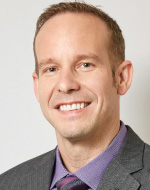 Joseph R. Smolarz, M.D. is a board-certified Otolaryngologist. He completed his residency in July of 2010 from the University of Texas – Houston Health Science Center. During his training, he had clinical affiliations at Memorial Hermann Hospital, a Level I trauma center, Children's Memorial Hermann Hospital, a large pediatric hospital, and M.D. Anderson Cancer Center, one of the nation's leading cancer treatment centers.

His experience at M.D. Anderson Cancer Center encompassed 15 months of specialized Head and Neck Oncology training where he learned cutting-edge techniques and worked alongside some of the country's most renowned and respected Head and Neck surgeons. He has particular interest in thyroid/parathyroid, sleep, paranasal sinus and salivary gland surgeries.

For more information on Dr. Smolarz, click here.